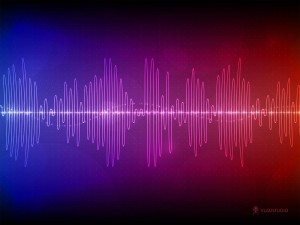 The following is an excerpt from a teaching by Jetsunma Ahkon Lhamo called "Experiencing the Hook of Compassion"
Sometimes we sort of wimp out. We want to be right. We want to have an issue. We want to be safe, without changing. We don't want to change. So difficult to do. And meanwhile, all the teacher is really doing is calling the student from afar, sounding that note that is so like the student's mind that it begins to bring forth this response that is in the student's mind. And what they see is their own face, layer upon layer of their own face. Ultimately, if they practice devotion, they will see their true face, which is their nature. Now they're only seeing the dust that is covering it. Now they're only seeing the stuff that is on top of it. But all the teacher really does is sound the sound of their nature.
And something begins to happen. That sound is some kind of thing that you can't even hear with your own ears, you know? You can't even hear it. But it's so powerful it can change the life of a student like that. Like instantly! And it can sustain that change. And it's also so powerful that it can change an entire area. It can change a community. It can change the world. But it's so subtle that you probably couldn't even hear it with your own ears.
What is that? It is the greatest and the most gossamer force that there is, and that is the force of compassion— the bodhicitta. In practice the bodhicitta is compassion; it is kindness as we understand it. But its ultimate nature is the ultimate truth. It is the ultimate Buddha nature. And that is the sound that is being sounded, vibrationally cloaked to suit the students for whom the teacher has appeared. And it is for those students that the teacher has returned, that the teacher has appeared.
So it is like you. It is like you, and you should be strong. You should take responsibility for what comes up in your mind. You should know that this is your time, and you should respond through practice. Not through agreeing with yourself and saying that it's okay to do this. It's okay to have this hatred; it's okay to be angry; it's okay to be vengeful; it's okay to be resentful; it's okay to grieve; it's okay to whatever. Why is that okay when you could be moving closer to your greatest hope?
So each student must have strength and understand what is happening to them. Do you, you who are responding, do you know what is happening to you? Do you really understand it? Do you really see its importance? And when the stuff comes up that comes up, and I know it comes up—the discursive thought, you know, the anger, the disagreement, the 'well, I don't know if I agree with that,' you know, all these different kinds of thoughts—when that comes up in your mind, do you have the courage to get ahold of yourself? To take ahold of yourself and understand what is happening to you? That you are, in fact, seeing your own face. This is your resentment. This is your anger. This is your sadness. This is your needing to be independent. These are reflections; these are images of your mind. And in truth, so long as they keep you from pure practice and perfect surrender, from truly seeing with the help of your teacher, your own primordial face, these in fact are only obstacles to your practice that are coming up, and these are the form that they are coming up in.
So you can begin by giving thanks that they come up in such an easy-to-deal-with way. I mean you could have met your teacher and then got run over by a truck! That could have happened. That could have been a big obstacle. Well that was nice! But it didn't happen, you're still here! And you can right now begin to develop the courage to move forward without any hesitation.
Students respond with hope and fear. And sometimes, there is a lot of fear, isn't there? Hope and fear, with anger, with restraint, with judgment, with discursive thought. They respond that way because it is their nature to do so. That is the nature of samsara, that is the nature of cyclic existence, and that is the nature of all sentient things. We have developed this habitual tendency of response in that way. Why should we suddenly change? Of course we're still responding that way. We always do. Always.
The important difference is that suddenly now we have a choice. We can begin. We can respond through mindfulness. We can respond through practice. We can respond by recognizing, through courage, that this is our response due to our habitual nature. We can stand outside of this whole deeply reactive scenario, and instead of reacting with the hatred, instead of reacting with grief, instead of reacting at all, we can know, we can understand: This is my mind. That is my teacher. The only thing to do is to walk forward and to continue, to walk through the door. So simple. And yet, due to our strong reactions, so difficult.
Copyright © Jetsunma Ahkon Lhamo. All rights reserved