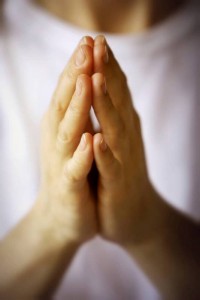 An excerpt from a teaching by Jetsunma Ahkon Lhamo called Coming Alive
To those of you who are new on the path, this is your opportunity to remain a child. That might not sound like a good idea, because we're all told that it's really cool to grow up and be sophisticated and make sense of every opportunity. I'm not sure that I agree. I'm not sure making sense is the best idea. I think what is really precious and really important is to remain innocent, with a pure and noble heart. And if you go before the stupa or go before any of these altars and offer one rose, one flower from your heart and say, "For the sake of all sentient beings, make of me whatever is necessary so that all suffering might end," this is an empowerment.
I have seen students who have been shaken in their lives, perhaps by realizing the immediacy of their death or by being afflicted with AIDS or by having to go through some remarkable, horrible trauma or life-changing situations that have left them panting and not knowing how to go on. You have to understand that these are times of empowerment. You have to look at them as an opportunity and a gift. When that one stands before the altar and prays, "I now understand suffering. I now know fear, and knowing that, I realize that all sentient beings are afflicted with the same condition now or later. Therefore, transform my life and help me to live long enough to be of benefit to others so that I might serve as an example or as a benefactor in some way. Please erase this suffering from the world." That kind of heartfelt prayer makes results.
If you pray like that in front of an object of refuge, whether it is your teacher or a stupa or a statue or a crystal that you can consider to be symbolic of the absolute nature, or whether you face the four directions and pray–whatever it is that you do–if you pray with that kind of heart, you are heard. I know that this is true because I have received the most extraordinary teachings and empowerments from my root teacher. I have had my teacher open his heart to me and give me blessings that no one has ever received. I have had my teacher hold me up in front of the Western world in a way that he doesn't even hold his other tulkus up, because he had that much confidence in me. Although I have had that kind of empowerment and every blessing, what has made me a practitioner, given me confidence, made me honor myself and made me qualified to teach you, are the times that I have gone naked and alone to my own personal mountaintop–whether it's that cave or a sweat lodge or my room, or my altar. It was those moments of begging and pleading for the cause of sentient beings, of ripping my heart open and not caring whether it was comfortable or safe, not caring whether I could own something or not own it, or whether any happiness was going to come to me as a result of those prayers.
I also knew that I would have to deliver, that if I prayed for the blessing to be able to benefit sentient beings, I would be required to live it. Trust me, once you're in the water, you will swim. And I've lived and experienced it long enough to know that this is true. If you make the offering, you're going to have to live with it, but it will be your joy. On the other hand, if you pray like a fat cat, you're also going to live with that, and, believe me, it will be your suffering.
© Jetsunma Ahkön Lhamo