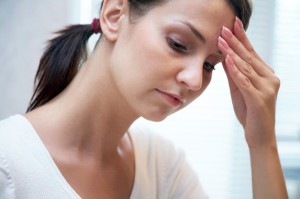 The following is an excerpt from a teaching by Jetsunma Ahkon Lhamo called "Experiencing the Hook of Compassion"
When the student first responds, generally there are obstacles that come up. Sometimes, and this is odd, when the student first finds the Path, they'll be sick at first, physically sick. They'll suddenly come down with everything you can possibly imagine. They'll have the virus; they'll have the flu; they'll get ingrown toenails, you know. I mean all kinds of amazing weird things will happen, and sometimes, worse. Sometimes worse. But hopefully, if they can really work on the devotion and really solve that problem, really purify the connection between themselves and the teacher, whatever obstacle arises will ripen benignly. But it depends on how they can really purify that obstacle through practicing pure devotion and through practicing purely, just in general, in compassion and in that method. If they can really get with the program and get with it purely, often even the worst obstacles will ripen benignly, including things like brain tumors, and then lesser things, chronic illness of some kind. Sometimes they will actually ripen benignly, meaning that they will either go away, or not be a burden, not be a problem.
When the student begins to respond in a different way, sometimes with anger, they must understand that suddenly this piece of anger and hatred didn't come from somewhere else. Where did it come from? Didn't it come from the student's mind? Wasn't it within them? Could they be feeling it if it weren't within them? I mean, who's running this show, anyway? If the student feels anger, hatred, it must have been in their mind. So perhaps what happens is that obstacle of hatred, that actual obstacle, ripens and it comes to the surface, kind of like a bubble coming to the surface of a pond. Now you have an opportunity to live and breathe, and hold on to that stink, you know, of hatred. Or you have the opportunity through your practice—through practicing the antidote which is pure devotion, which is compassion, which is pure mindfulness—you have the opportunity to do what bubbles do. Come to the surface of the lake and simply pop! Simply pop. What is a bubble once it is popped? Gone. Gone. And the first breath of kindness and compassion can surely blow it away.
The student always has that obstacle. But instead, what the student generally does is say, 'I'm right, here. I have a reason to be angry. I have a reason to be resentful. Let's see. Let me find the reasons. Hmmmmm…' And then you'll find them. Of course you'll find them. You're going to make them up if you don't find them. You're going to pretend them. You're going to take little signs and you're going to write your own script. If you're intent on finding reasons for justifying your hatred and your anger… We're all champs at that! We're so good at that! We're like the Steven Spielbergs of samara. We can make a movie you wouldn't believe. So that will happen.
But if instead you realize that what is coming to the surface is an obstacle to your practice, that it has no more power than you give it, that you are capable of simply letting go, of surrendering, of practicing devotion, of using the method, in order to overcome the obstacle… You know it's almost like I want to say to the student sometime… If they're men, and even if they're women, it seems like the only appropriate phrase. I want to say, 'Are you man enough to do this? Can you stand outside yourself and really look at it? Can you see that this is the phenomena of your mind and just blow it off? Can you do that? Are you man enough? Are you human enough? Are you strong enough?'
Copyright © Jetsunma Ahkon Lhamo. All rights reserved