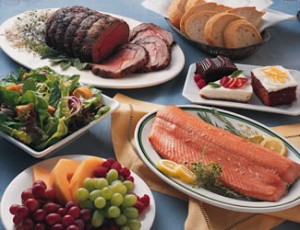 The following is an excerpt from a teaching by Jetsunma Ahkon Lhamo called "Why We Suffer"
The next piece of information that you really have to take in is that not only are you responsible for being where you are now, and not only are you responsible for what's going to happen next, but you don't have much time. This precious human rebirth goes by as quickly as a waterfall falling down rocks. Depending on how old you are, you'll know that. You partially know that already. I'm forty-one and I think to myself constantly how it was only yesterday that I was eighteen, nineteen, twenty. Only yesterday. In my mind I feel like a child; I'm not fully grown yet. I feel like I'm not grown up, not mature yet. And I'm halfway through this bugger. Now that's true of all of us; and some of us are further along than others. We don't have much time. It's going by very quickly. If you don't take a hold of this opportunity now, you will not be able to utilize it.
Please understand that you are deeply involved in a habitual reactive process. The mind is tight, and it is tightly ingrained in its compulsive habitual tendencies. That you will be able to take advantage of one small moment of spaciousness, that you will be able to really absorb the nectar and really able to use it, according to the teachings, is really as unlikely as a sea turtle surfacing in a great ocean and coming up through a round circle that is afloat on the ocean. How rare is that? So please do what you can to make this opportunity as auspicious as possible. Please accept the fact that even though you're hearing the teachings, and you're hearing them as well as you can, you're only hearing a little bit of them. The mind is hard. Soften the mind. Go for the nectar of the teaching that leads to enlightenment as though you were a starving and thirsty being on a desert where there is no other water to be found. Generate that thirst. Generate that thirst as though your throat were parched, as though there were nothing else. And then aim truly. Try not to make up your own religion. Actually, we've been doing that for eons and eons in cyclic existence. We have been making up the religion of self. This is the religion of ego. We have a religion, it's true. Time to convert. Now we need to follow the method that leads to enlightenment, not the one that leads to further self-absorption and more suffering. Remember that all the experiences that you've had are phenomena; that they are direct displays of your own habitual tendency, and, therefore, as meaningless, really; that the meaningful truth about you is the most glorious truth and the one that you keep forgetting. In your nature, you are the Buddha; and it is possible to awaken, and therefore to be free from cyclic death and rebirth and from samsaric suffering. It is possible. But it will not happen without great effort. And it will not happen if you don't begin now.
So please do utilize the opportunity. Do utilize the teaching. If you go away from this and you change in some way… And, of course, the idea is to change. If you didn't want to change, you probably wouldn't be here. If you go away from this and change in some way, change sufficiently to where the mind becomes more relaxed, the heart becomes more receptive… If these things begin to happen and you actually begin to practice, begin to make wishing prayers, begin to make kindness the cornerstone, the backbone, of your incarnation, of your life, then this day has been worth something. But if you just wanted to sample the wares here, your mind probably is like a bowl turned over and the nectar, once again, has escaped you. Please take a hold of yourself. Please utilize this precious human rebirth. Please understand the nature of cyclic existence and its faults. And please understand the beautiful and bountiful feast that awaits you upon awakening.
© Jetsunma Ahkön Lhamo all rights reserved