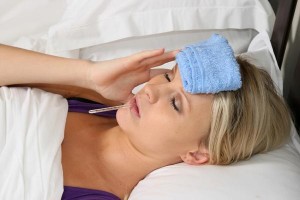 The following is an excerpt from a teaching by Jetsunma Ahkon Lhamo called "Desire Blocks Happiness"
Our minds are so unstable. They are so inflamed, so on fire. With what? With excitement? With the idea that something is going to happen for us? What are we inflamed with? According to the Buddhist teachings, we are actually inflamed with desire. Desire. I want! I want! And I'm going to have it! I'm going to get it! I'm finally going to get it! The excitement that you feel when you've got that dress, and those shoes!, And those stockings! And those $150 earrings, all of it together. That same excitement is the inflammation that you feel when you've got the dress, but you haven't got the shoes yet; and you want them so bad, you can taste them. It's the same thing. It's an inflammation. It's like a fever. And no one can ever be happy no matter what while they've got that fever in their minds because it isn't the satisfaction of that fever that composes happiness. That isn't what makes happiness.
In fact, in cyclic existence, there ain't no such thing. You can't satisfy that fever. That fever is the symptom. It is the problem. Satisfying that fever would be like treating a physical fever by heating up the room to be the same temperature. Think about it. It doesn't work. Temporarily you may feel strangely like there's not much difference between the heat in your body and the heat in the room. I don't really know how it would affect you physically. But I do know this: It won't cure the fever. The fever ends when the fever ends, when it subsides. And here's where the analogy ends, because, in an ordinary fever, if the fever doesn't kill you, it will eventually naturally subside. It will naturally calm down. The body will rally itself to create a cure. It will come to its own defense.
But, in fact, the Buddha teaches us that cyclic existence will not naturally cure itself. We must take steps. Here's why. Because in cyclic existence, we're busy buying those shoes and those earrings. We're busy finding the first perfect relationship, and convincing ourselves that it's going to work. Or ditching it and finding another one when it doesn't. We're busy suffering the disappointment of watching things that have come together fall apart. We're busy going through what we have always gone through: the ups and downs of cyclic existence. Just the cycle of death and rebirth, up and down, happy and sad, high and low, hot and cold. We're busy doing that. And every single time we hit a certain point, whether it be high or low, at that point we are creating more cause and effect relationships and more habitual tendencies within our mind. Specifically this: Let's say we buy the dress. We want the dress so badly. We buy the dress. Let's say, now we want the shoes, so bad we can taste them, or in the case of men, maybe it might be… Let's say he's a drummer and he bought himself one drum. And he's got to have the other one to make the set. Let's say that's the case. He's just gotta have it! There's no ifs, ands. He can just taste it! It's just in him so bad. So let's say that we have the one object, and we have to have its complement. We want it so bad.
Well, first of all, there's no satisfaction there, and here's the reason why. In getting the object in the first place, we've reinforced an old and very bad habit of ours. We saw something; we accepted it at face value; we took a lot of energy to secure that thing. We grasped at it, and we got it. We strengthened that habitual tendency. We strengthened it. And then, of course, what was the result of that? The result of that was that you had to have more because that habitual tendency has been strengthened. So now we've got to have the shoes. So okay, now we're going to go for the shoes. Save up lots of money, buy this big pair of shoes. Well, hopefully they're not too big, but anyway, buy this great pair of shoes. They're really expensive; they're really beautiful; they're perfect for the dress. And now you have to go through this whole thing of making it practical for yourself. Now you've got to go through so much, so much. And in doing so, you have substantiated, you have reinforced, you have continued the cause and effect relationships within your mind that cause you to look at things on a superficial level, to reach out, to grasp for them. It continues the inflammation of desire.
So even though you might have everything that you can think of, the habit of desire and the inflammation are still there. They're still there. How is that going to happen? What's going to result in that? You'll think of more. You'll think of more. You're endlessly creative, always have been. Endlessly creative. You will think of more. And maybe you'll satisfy yourself by thinking that, 'Well okay, I'm not on clothes right now.' So now you'll think of something else. You'll think of something else that you must have—a certain kind of happiness even if it's a certain kind of mental state. I don't know what it's going to be next. Do you? But it will be something. You'll think of more.
Copyright © Jetsunma Ahkon Lhamo. All rights reserved