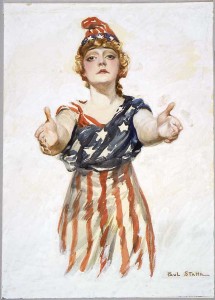 The following is an excerpt from a teaching by Jetsunma Ahkon Lhamo called "Mindfulness of Cyclic Existence"
Buddhist philosophy speaks of the emptiness, or the illusory quality, of all phenomena.  If self does not exist in the way that we think it does and the only true reality is the primordial wisdom state, then phenomena cannot exist in the way we think it does either because all phenomena seem to us to be something external. That perception is born of the belief of self-nature as being separate. All phenomena are perceived as external, as inherently real. The only way that phenomena can be understood is by understanding that they are separate from self. Self ends here; other begins there. And really, that is how perception comes about if you look at the perception of your own mind. That is what your perception consists of. This is universally true. It doesn't indicate that you are a good person or a bad person; it's simply universally true.
Buddhist philosophy speaks of a natural awakened state, a state in which perception does not depend on division, but instead is a pure experience that is free of conceptualization, free of focus in the way that we have focus. It is a pristine and luminous state. And in that state, which, of course, is the goal in this philosophy, hope and fear have no place. Again, hope and fear are dependent upon the perception of phenomena as being separate. They are dependent on the belief of self-nature as being inherently real. In this system at least, the idea of hope and fear revolves by necessity around the idea that separation exists in such a form that self – you, I – can either have something or not have something, that happiness can be controlled by having or not having, that all the experiences that are uniquely human actually revolve around having or not having. If you think about all of the goals that we've had in our lives, all the things that we were taught by our parents and by our schools, they are all based on that dualistic perception. They are all wrapped around hope and fear.
This is a tremendous difficulty when one sets out to understand Buddhist philosophy. If you say to a Westerner, hope and fear are not so great, they only serve to make the mind unstable, the first thing that any red-blooded American will do is completely freak out. We do that because we were brought up with hope being a noble thing. I was born in 1949, and I remember some of the leftover consciousness that my parents had from the war—something inbred into the society or the culture at that time. Even though they were no longer directly involved in war, it was very noble to be very patriotic, to have a great deal of hope in the American way, to have a great deal of fear that the American way would be taken away. There was something from that time that I think has since been more firmly planted in our society than ever it was before, even though we were founded on revolution. Of course, there is hope and fear involved in that concept as well. At any rate, it becomes so important to us that even now in this New Age, this Aquarian Age, or whatever it is that we are in the middle of, even now a person is considered to be right-minded or to have the right attitude if no matter what life deals us, no matter what happens to us, no matter how we suffer or how sick we are or how miserable we are or how awful we feel, we rise anew every day refreshed and face the day, like a good American person. This kind of attitude is considered really, really admirable, really the way to go.  In fact, it is considered that if one has this attitude that things will somehow work out.  It's not for me to judge whether that's good or bad; I am only trying to isolate the idea so that we can look at it.
We also have the idea that we should have almost a priority list of things that we are hopeful about.  Actually, in our society, if you were to walk up to an ordinary, mainstream moral majority person – now, perhaps meditators are a little bit different – but, if you walk up to any one of them and say, "What are your hopes? Come on, what are your hopes? This is America. What are your hopes?" they would give you a list of what their hopes are. If there is a person that you walk up to and say, "What are your hopes?" and they say, "Well, I'm okay. I am living from day to day. I try to remain in the moment, I try to experience each moment in its fullness, and I find that that's enough for me. I find that if I remain mindful of the fullness of each moment and live right there and don't really think too much about hope and fear, don't really plan too much, but remain spontaneous…" In our culture, that person is a failure. That person is considered to be inappropriate. That person's parents would probably not be too proud of them, and I find that in myself. When my children say I am doing just fine today and that's all I want to think about, my American motherhood just goes "sssss." Everything inside of me tenses up and wonders what is going to happen to my poor child.  It's so much a part of us. I am saying that we don't even realize that.
Copyright © Jetsunma Ahkon Lhamo.  All rights reserved