The following is from a series of tweets by Jetsunma Ahkon Lhamo:
Today I thought to share with you the Prayer Wheels of KPC. Having seen them in India I fell in love with Stupas and Prayer Wheels and determined to contact a Lama who is a specialist in the necessary steps. My students became well trained in compiling and stuffing them.
These Prayer Wheels are well kept, and filled with every conceivable Vajrayana mantra. All Lamas there blessed and sealed them. Hooray!
Here they are! Glorious.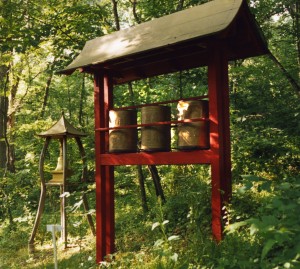 There is method here, no ordinary artist can make one. They are to spin clockwise, and circumambulated clockwise (this is me demonstrating.) As many thousands have done over the years: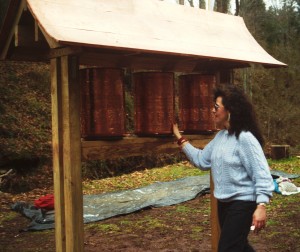 We have many testimonies that the Prayer Wheels and Stupas have healed so many. Many blessings. I invite all people suffering from illness, including cancer, mental illness, HIV-Aids to make a pilgrimage here to heal and receive blessings, as well as joining our 27 year, unbroken Prayer Vigil.
Here is the main Stupa, we have several here in Poolesville, Maryland and two in Sedona which are much loved by the community: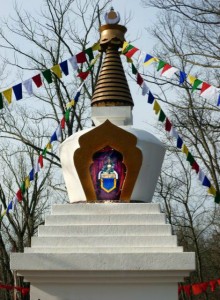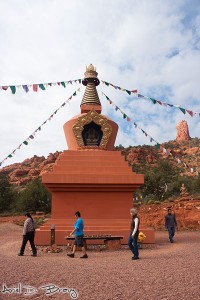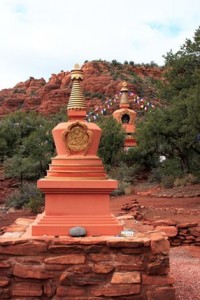 I am happy to have offered this blessing to the people of the world, and all worlds.
© copyright Jetsunma Ahkon Lhamo All rights reserved.