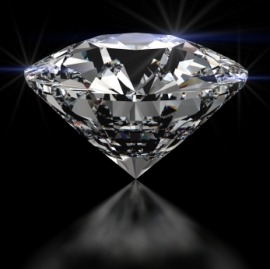 The following is respectfully quoted from a teaching by Jetsunma Ahkon Lhamo called "The Guru Is Your Diamond"
We should understand that if we feel that connection with the Guru, and that it is heartfelt, that is like a diamond that you should invest. To hold onto it and to keep it stagnant is not the way. One should not say, "I've got this connection, therefore I'm in like flint." One has to take that connection and build on it. You have to use it for investment. You use that connection to create more virtue through learning the Buddha Dharma and practicing accordingly, through going to the teacher for guidance and advice, and then practicing that accordingly.
There's no use going to the teacher for guidance and advice if you don't practice accordingly. Then you're simply cashing in that diamond for nothing. You're throwing it out the window and it's too precious to waste. Instead again, you should invest in it, build on it. That's cash. That's money in the bank. That's the most precious thing you own in this lifetime, no matter how wealthy you are.
So you go to that teacher for guidance, for advice. You allow that teacher, and ask for that teacher, to open and prepare your mind, and to deepen the mind and to mature the mind; and you depend on that teacher similarly to… Let's say you had somehow a cash cow in the bank, you know a diamond or some fabulous thing that could be earning interest. In the same way that that diamond might be the nugget and maybe you're living off the interest, you think like that about the teacher. But you're always making the moves and doing the things that never harm the principal and only increase the interest. See what I'm saying. I'm using a funny money analogy here, but it's like that.
That diamond must be kept in a sacred place, enthroned upon the Lotus of one's heart where it cannot be harmed. And if you find that that diamond is somehow misplaced and it's in your mouth and you're talking about it in a non-virtuous way, get it back down there again. Do your practice. Recite The Seven Line Prayer. Reestablish that connection. Think that it lives in you, as it does.
Copyright © Jetsunma Ahkon Norbu Lhamo All rights reserved