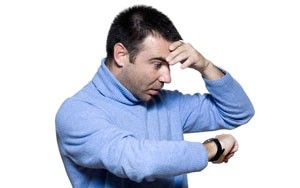 The following is an excerpt from a teaching called "The Antidote to Suffering" by Jetsunma Ahkon Lhamo:
The basic beliefs are the foundational viewpoint that will encourage you to keep practicing, most especially the idea of compassion. I don't think that there is ever a time on your path when this becomes no longer necessary. In fact I think that as you go on, further and further, on whatever path you choose, and specifically on the Buddhist path, you will meet with challenges that will cause you to want to get into your stuff. Invariably you will meet up with obstacles that will make you feel tired, unwilling to go on. You will feel the pressures that one feels living here in the material world, specifically living here in the West where we are so busy. Here it is really a push, a stretch to be a Buddhist and to be a person committed to a spiritual path, whether it is the Buddhist path or not. It is a stretch because most of us have to earn a living. Most of us have to raise our families. Most of us have to do all those things that are very time consuming.
So it is very easy to sort of fall back and say, 'I will wait till later. I will wait till I'm older.' I just turned 39. I can't say that too much longer. But we do say that. We say, 'I'll wait till I am older, more settled. Or when things are less busy.' And I find that here at 39, things are more busy than they ever were at any time ever, ever, ever. So I think that it is kind of fruitless to wait for that. Or you might say, 'I'll wait. I'll just wait.' You don't even have any reason. You just say, 'Later I'll do this.'
So it is good to have these foundational teachings. It's good to think in the ways that we are going to think in this class. And you shouldn't think that because you've been a long-time Dharma student that you are beyond all this. If you think that, really, I tell you from my heart, you have a problem because I don't think that. I don't know of any teacher who thinks that. Every teacher that I have ever spoken to has said to me, 'Teach first compassion. Teach first the foundational teachings and keep on that and on that throughout your whole involvement with the Buddhist path.'
So I feel that that is important. I feel that it is important to beginners and I feel that it is important to long-time Dharma students. So for that reason it is important for you to come. It is important for new people to come. It is important for us to come together in this common ground, and this common ground has to be based on commitment and recommitment. It is a very important aspect of what we have to do together.
Copyright © Jetsunma Ahkon Norbu Lhamo All rights reserved